Kenya Connecting Classrooms
Starts tomorrow Tuesday 24 February 2020. For more information contact the North West Training Centre at northwest.tc@outlook.com.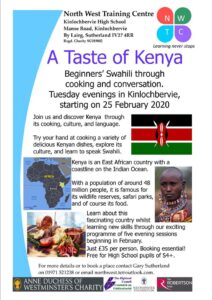 We have created a new page for the Connecting Classrooms Project. The staff have been posting daily reports, photos and videos to the school's Facebook page. Now they will be on the Website as well. Click the Kenya Connecting Classrooms menu tab above to go the page.
http://www.nws-schools.com/kenya-connecting-classrooms/